Our amenities, the hot tub and sauna, are included with all massage and facial services. We also offer Soak & Sauna access Sunday-Thursday based on availability.
If you are coming in for Soak & Sauna only, we recommend that you give us a call to insure that we are open and available for your desired time.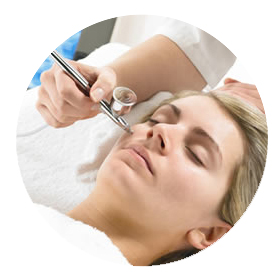 SIGNATURE INTRACEUTICALS OXYGEN FACIAL
The perfect marriage of luxury and technology. Maximizes skin hydration and volume, and instantly reduces the appearance of fine lines and wrinkles. Developed to provide an instant and dramatic improvement you can see and feel. Our treatments offer the client beautifully hydrated, lifted, and contoured skin with absolutely no downtime and results that last.
We use oxygen under pressure to deliver Low Weight Hyaluronic Serums to the skin.The treatment is relaxing, cooling, calming, and perfect before any big event.The Three Step Hyaluronic Layering products will prolong and protect the treatment results and are necessary for achieving deep hydration in the long term.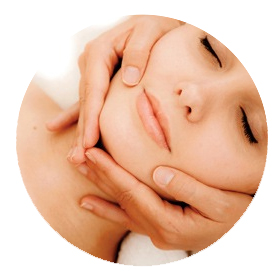 CUSTOMIZED DEEP CLEANSING FACIAL
A purifying treatment for all skin types. Includes an exfoliating peel,
a deep-cleansing massage and a masque to balance and nourish the skin.
CORRECTING ADVANCED REPAIR
This results-oriented treatment is customized to address specific skin conditions including hyperpigmentation, congested skin, fine lines and premature aging.
CORRECTING BRIGHTENING FACIAL
A results-driven facial that delivers brightening and clarity for immediate luminosity. With this effective treatment, the hands, face, neck and décolleté are treated to advanced formulas that even skin texture and tone.
BACK TO WORK EXPRESS
Addressing your skin's individual needs, we'll cleanse, exfoliate, and moisturize and send you on your busy day!
FACIAL ENHANCEMENTS
Atoxylene (Intraceuticals injection alternative) $25

Intraceuticals Eye + Lip Mask $25

Pro30 Multi or TCA Acid Peel $25

Moroccan Oil Hair Mask $25