SIGNATURE JOURNEY MASSAGES
Our amenities, the hot tub and sauna, are included with all massage and facial services. We also offer Soak & Sauna access Sunday-Thursday based on availability. If you are coming in for Soak & Sauna only, we recommend that you give us a call to insure that we are open and available for your desired time.
TURN ON, TUNE IN
Invigorating, Energizing and Hydrating, the Water Elixir begins with a stimulating and exfoliating sea salt scrub followed by a quenching, ultra lush Shea Butter wrap enriched with rosemary and lavender to ease stress and eliminate fatigue. Reduce soreness, address aches and pains and emerge feeling relief with a specialized therapeutic massage, and hand and foot treatment.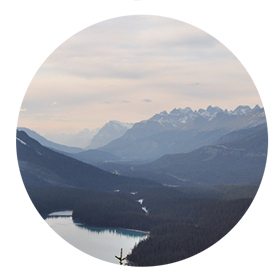 MOUNTAIN MUD
Purifying, cleansing and replenishing, this experience begins with an exfoliating full body dry brush followed by a warm clay body wrap to detoxify and increase circulation. While wrapped, relax with a warm oil scalp treatment to quiet the mind and ground the body. Then enjoy a deeply nourishing full body massage with hydrating shea butter blended with hints of vanilla, sandalwood, and sage. Finish with an awakening hand and foot treatment to soothe tired limbs and bring you back into your day renewed.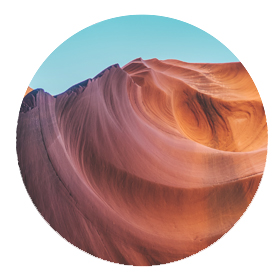 ROUGH & TUMBLE
Designed with our outdoor, on-your-feet-all-day, hands-in-the-mud types in mind, this intense remedy starts with a vigorous salt scrub enriched with ginger and lemongrass with special attention to those hard-worked, rough-around-the-edges edges. Then relax while we do all the work while a deep, targeted, detoxifying massage addresses all your aches and pains. Finally, indulge yourself in a deeply relaxing, de-stressing scalp massage and some extended attention to your hands and feet.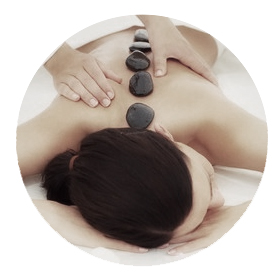 THE CURE
Our signature massage is designed to restore balance, release tension, and ease fatigue. Customized to address your areas of concern, our expert therapists use a variety of techniques such as Swedish, deep tissue, myofascial, neuromuscular, shiatsu, cranial sacral and polarity. The Cure includes your choice of two enhancements including shea butter, eco fin, or hot stone.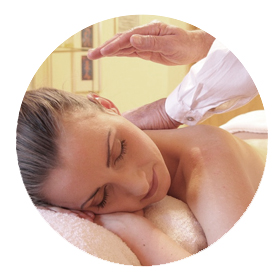 SUBLIME
Using long, flowing strokes, our highly skilled therapists will melt away stress and soothe your mind into a deep state of relaxation.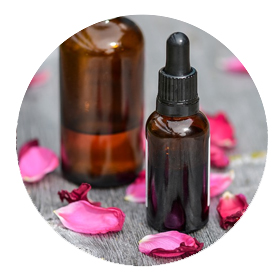 REFORM
This therapeutic treatment is meant to address specific concerns using deep tissue techniques. Ease muscle and joint pain with the benefits of essential oils expertly applied. Ideal for guests with chronic tension, experienced in massage therapy.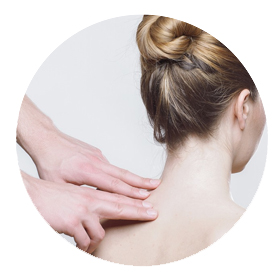 FOCUSED
A skilled therapist applies specific focused treatment to a desired area.
HERBAL COMPRESS THERAPY
Steaming herbal compresses are applied to the back, shoulders, legs, neck and feet to experience the deep medicinal benefits of herbs and essential oils. Various massage techniques are applied as the heat and pressure restore sore muscles and aid in circulation.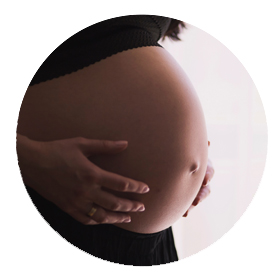 MOTHER-TO-BE
For our expectant mothers, we offer total bliss and relaxation. Skin is smoothed from head to toe with rich, nourishing creams and a soothing massage eases away stress and strain.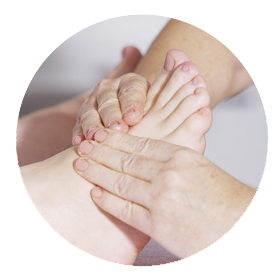 BEST FOOT FORWARD
In the Oriental philosophy, the soles of the feet are considered to mirror the systems of the body. Experience the beneficial effect of reflexology on the organs and general health as the therapist uses firm pressure with thumbs, fingers and hands to stimulate corresponding areas in the feet.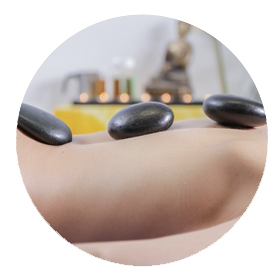 MUSCLE MELT HOT STONE
Stone therapy is an ancient healing treatment. The use of smooth, heated stones eases muscle tension, releases energy and encourages a state of balance and calm. A skilled massage therapist will use our signature muscle melt balm and send it home with you afterwards!
MASSAGE ENHANCEMENTS
EcoFin for Hands or Feet $15

Mind-Mint Scalp Massage (+15 Min) $25